"Bio-Zones"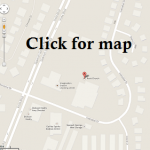 March 6, 2015 at 7:30 PM
  The Rock church in Sparks
(Parking lot entrance is on Vista Blvd.)
Join the Reno Pops Orchestra in our next Epic Adventure, "Bio-Zones," where we will explore the ecological mysteries and miracles of this planet through beautiful music. In just 90 minutes, you will travel the world and investigate a fascinating variety of biomes and climes. You will soar through the majestic Appalachian Mountains accompanied by Copland's Variations on a Shaker Melody and then find yourself dancing in your seat as you trek across Antarctica with a very precocious and talented penguin in Mumble Happy Feet.
Elmer Bernstein's National Geographic Fanfare will help us celebrate our travels to some of the most exciting places on Earth; and with a little help from the magic of Disney we will transport you from the icy world of Frozen to the splintering heat of the desert in Prince of Persia.
Concerto Competition Grand Prize Winner, Wren Brady, will also accompany us on this journey as she breathes her zest for life into the fiery fireworks of Lalo's Symphonie Espagnole. Come join the POPS and celebrate the beauty of our Earth and the life upon it, in all its varieties.
Upcoming concerts:
"Safari!"
May 16, 2015 at 7:00 PM
Nightingale Concert Hall
"Space!"
July 10, 2015 at 7:30 PM
Hawkins Amphitheater at Bartley Ranch
——————————————————————–
Past Concerts
"Joy to the World"
December 12, 2014
The Rock
"Scoundrels, Villains & Knaves"
November 8, 2014
Nightingale Concert Hall
"Wheels, Trains & Rocket Planes"
July 11, 2014
Hawkins Amphitheater
"Comedy Tonight!"
May 17, 2014
Nightingale Concert Hall
"Romance & Chivalry"
March 8, 2014
Nightingale Concert Hall
"Festive Holidays: Star of Wonder, Star of Light"
December 13, 2013
The Rock
"Time in a Bottle"
November 9, 2013
Nightingale Hall
"Under the Big Top"
July 6, 2013
Hawkins Amphitheater
"The Storyteller"
May 18, 2013
Nightingale Concert Hall, UNR
"Exploring Ancient Civilizations"
March 9, 2013
Manogue
"Holidays Around the World"
December 14, 2012
The Rock
"Monsters & Magic
October 20, 2012
Nightingale Concert Hall
"Night at the Movies"
July 23, 2012
Hawkins Amphitheater