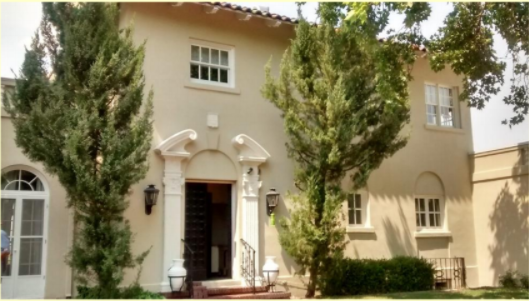 The Reno Pops Orchestra family
cordially invites you to an afternoon
of music, wine, and appetizers with a silent auction
at the historic home of Henry and Betsy Thumann
Sunday, October 15, 2017
725 California Avenue Reno, Nevada
Between 2:00 – 5:00 pm
Deadline for ticket purchases is October 6th – Tickets are limited
'20s period dress is welcome
This home was built in 1922 by Dr. Vinton Mueller and is located on the bluff above the
Truckee River. It has also been known in more recent years as the LaGatta Mansion.
Here is a chance to support the Reno Pops Orchestra and see the inside of this elegant home.
Please note it is not wheelchair accessible.
The Reno Pops Orchestra is a 501.(c)(3) organization.