Concerto Festival:   March 17, 2018 from 10:00am to 5:00pm
Location:  Steinway Piano Gallery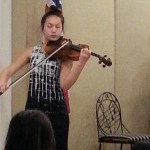 Cost:  $40 participant fee if received by Feb. 3, 2018,  $50 if received after Feb. 4th. No refunds will be given after Feb. 25, 2018
Musicians of all ages are invited to play a concerto movement of up to 13 minutes in length. You can select from morning, mid-day, or late afternoon times. Judges will provide constructive feedback to you after your performance.  Winners will be selected in Elementary, Middle School, High School, College, and Adult divisions, and one or more winners will be invited to perform with the Reno Pops Orchestra.  For questions or more information, click here.
Two ways to apply:
1)  By Mail: Click Here for Mail In Application (print out)
2) Online: Complete the online application form below.  After submitting your application, you will be redirected to our payment page where you can either pay online with a credit card or Paypal, or mail in a check.