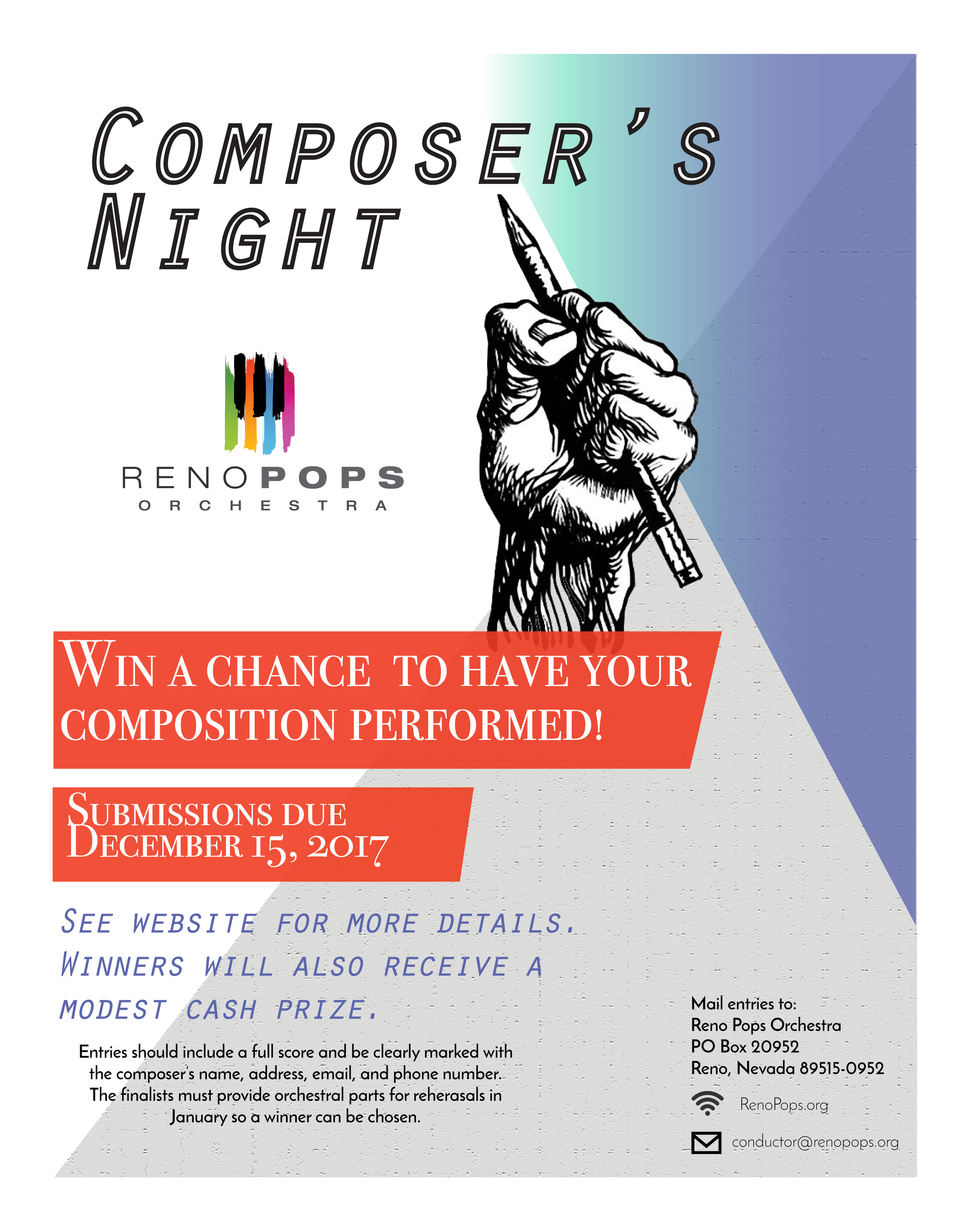 Professors, students, alumni, and community members are encouraged to submit original compositions written for a full symphonic pops orchestra. The deadline for submissions is December 15, 2017.
The themes of the compositions are:
"Poets, Playwrights, and Storytellers" March 2018
or
"Fire Dance" May 2018
Initial submissions will be screened by a committee in December for quality and playability. Finalists will be notified and requested to send orchestra parts for the final screening in January.
The winner(s) will receive a modest cash prize and the opportunity to have their work performed during a Reno Pops concert during the remainder of the 2017-2018 season.
Entries should include a legible full score and be clearly marked with the composer's name and contact information. (name, address, e-mail and phone.) Please also include a recording or sound file of your composition if you can.
We look forward to hearing your compositions.